Protect your Baby's Health with an Organic Crib Mattress
Young America cribs are GREENGUARD certified to protect babies from exposure to potentially harsh chemicals. Cribs that are not GREENGUARD certified or crib mattresses not certified "Organic" may "off-gas" and be unhealthy for a baby.
The term "Off-gassing" refers to the evaporation of synthetic compounds used in manufacturing products, from cars to computers and toys to tennis balls and cribs and other home furnishings. Two identifiable types of off-gases are the "new car" and "new carpet" smells, but they can be odorless too.
What are the Health Risks of off-gassing?
Exposure to or inhalation of these airborne gases may cause asthma, coughing, rash, hives, watery eyes and compromised immunity. To avoid the health risks of off-gassing, we recommend pairing a Young America crib with an organic crib mattress to ensure a pollutant-free nursery and indoor environment. You will also want to be mindful of other elements in a baby's living space, including carpets, wall paint and even toys.
What is an Organic Crib Mattress?
Mattresses made with organic, non-toxic materials, without conventional chemicals (ie: formaldehyde, polyvinyl chloride or PVC) and meet strict standards. The mattresses are, of course, not 100% organic as 1) they are not an agricultural products and 2) you probably do not want a biodegradable mattress, but they are made with the highest percentage of non-toxic materials available and meet strict standards for health and safety.
Why Choose an Organic Crib Mattress?
Parents and physicians recommend an organic crib mattress as an important way to avoid unnecessary exposure to the off-gassing of toxic chemicals.
What are the Certification Standards for an Organic Mattress?
Organic mattresses, like other certified products made with organic fiber and textiles, are certified under the Global Organic Textile Standard (GOTS). The largest U.S. GOTS approved certifier is Oregon Tilth Certified Organic (OTCO).
In particular, the GOTS standard requires that all fiber and fabrics, with limited exceptions, must be made from certified materials that meet the USDA's National Organic Program (NOP) standard and are processed in accordance with the Global Organic Textile Standard (GOTS).
All other components (such as innersprings, fire protection, etc.) must meet stringent Federal standards for health and safety.
Are Mattresses labeled "Eco" or "Green" good too? Not really.
"Eco" and "Green" are not regulated terms and can be misleading. For example, plant-derived or soybean foam used in many eco mattresses are vastly petroleum/chemical-based and not really made of soybeans. Likewise, bamboo fabric found in eco models is typically made using environmentally-toxic chemicals with no trace of bamboo plant in the finished product. Many of these eco materials may sound enticing, but are not truly natural or green and are certainly not focused on eliminating harmful chemicals.
Where to Buy an Organic Crib Mattress?
We recommend two companies as organic crib mattress sources - made in USA - as healthy companions to our GREENGUARD certified Young America cribs:
Naturpedic and Colgate mattresses are broadly distributed or may be ordered directly via their websites. FMI contact a Young America Signature Shop or retailer in your area: Young America Store Locator
Grace Crib Spotted at High Point Market
The new Young America Grace Crib has been spotted! High Point Market's Style Spotters, like Jason Oliver Nixon of Madcap Cottage, are home fashion trendsetters that showcase their favorite products and top trends at the Market. The Style Spotters post and curate their favorite looks on Pinterest, a website that lets users organize and share photos on virtual pinboards.
Here's what Jason Oliver Nixon posted on Pinterest: The Abigail Crib from Young America for Stanley. A delicious gray hue, very Christian Dior meets Martha Stewart Bedford Gray. Love the weathered finish on the edges. This glorious crib makes me want to make some babies. Cheminne is probably saying right now, "That Jason Oliver Nixon is a scamp!" Young America at Stanley IHFC 1158
shown: The new Grace Crib is being shown at High Point Market this week as part of our new Abigail Collection in the Stanley Furniture showroom. image: Jason Oliver Nixon via Pinterest
DIY Craft Idea: Paper Sailboat Mobile
Drift away to the land of nod. Origami meets the high seas with this Young America DIY craft project. A mobile suspended over a crib can be mesmerizing for a baby. Floating objects with subtle movements catch their eye. Give the mobile a puff of air to send the boats twirling, much to a baby's delight.
Fold your boats with colorful, quality scrapbook paper, vintage wallpaper, maps or pages from an old falling-apart children's book (or other weighty paper). Pick, choose and arrange the boats on a plastic, cardboard or willow branch (vine) hoop with fishing line or strong thread. Try 6 or more boats of varying size; shuffle and adjust them until you find the balance and hang them in the sky.
source: Young America Harbor Town Collection Design Guide. Tribute Crib shown in top image with a Harbor Town Single Dresser and Changing Station.
P.S. If you remember Curious George and the Man with The Big Yellow Hat, then you know origami paper boats can also fun to share with older children. Use newspaper like George, then float them in a bath tub or stream. Kids can wear big ones on their heads too!
Visit Pinterest for more paper boat ideas.
Set Sail: a Fresh Take on the Nautical-Inspired Nursery in Pregnancy & Newborn magazine
July 2012 Pregnancy & Newborn Magazine article "Set Sail: a Fresh Take on the Nautical-Inspired Nursery" features a Young America Grand Sleigh Crib in Rustic Cherry Antique wood stain finish. The Grand Sleigh Crib is available in 25 Young America paint colors and wood stain finishes.
A Nautical Nursery in American Baby Magazine
July 2012 American Baby Magazine article "A Nautical Nursery" features a Young America Tribute Crib in Chili Pepper red. The Tribute Crib is available in 25 Young America paint colors and wood stain finishes.
Young America Kudos Crib in J.R. Martinez's Baby Nursery - People Magazine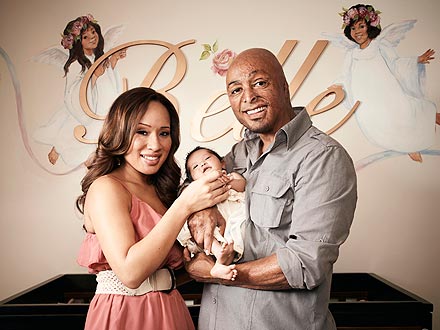 image: People Magazine
We're excited to see a Young America Kudos Crib (referred to as a Mix Stationary Crib in the People Magazine article) featured in the nursery belonging to Iraq War veteran, actor, motivational speaker and Dancing with the Stars champion J.R. Martinez and Diana Gonzalez-Jones. The nursery was designed for their new baby daughter Belle by Little Crown Interiors.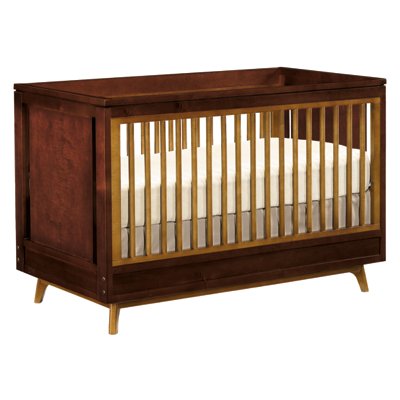 image: Young America Kudos Crib shown above in Espresso with Walnut accent, $799
Read more: http://celebritybabies.people.com/2012/06/15/nursery-jr-martinez-daughter-lauryn/